Our
Community
We believe that creating joy and community for all people around the world starts with empowering childhood at home and in the community. We stand up for children, passionately working together to create a universe where every child experiences hope, kindness and joy. Through philanthropic giving, product donations and employee volunteering, we make a positive and lasting impact on children and families worldwide.
of Hasbro employees volunteered in 2021
children positively impacted by Hasbro in 2021
Caring for children and contributing to the communities where we work and play are immensely important to us. We leverage our purpose-driven culture, signature initiatives and strategic partnerships to continue our more than 90-year tradition of giving back. In 2021, our philanthropic support totaled $17 million and impacted 6 million children around the globe.
We invest our assets — financial resources, toy and game products, employee talent and time, and our beloved brands — in diverse, long-term programs in the cities and towns where we operate. We're also proud to work with strategic nonprofit partners to make the biggest impact possible.
We encourage all employees to get involved in Team Hasbro, our global volunteer program. In addition to our annual signature program, Global Day of Joy, employees volunteer thousands of hours throughout year.
Our philanthropic activities span three pillars: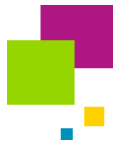 HOPE
Giving hope to children who need it most.
KINDNESS
Inspiring and empowering kids to have the compassion, empathy and courage to stand up for others, include everyone and take action when they see a problem.
JOY
Bringing the joy of play to children who otherwise would not have this experience.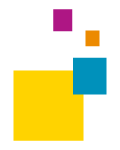 Our Grantmaking
Most Hasbro grants are awarded through the Hasbro Children's Fund (HCF), a 501(c)3 organization. We grant funds primarily to global and local nonprofit partners — selected through a rigorous process — that maximize benefits for children in need around the world. HCF also works closely with grantees to help build their capacity and achieve their goals.
For more information, visit our partnerships page and our giving page.
Product Donations
Hasbro believes every child, regardless of his or her circumstances, deserves the joy of play. We donate products and financial support to hospitals, shelters and summer camps that serve or care for sick, at-risk or underserved children. In 2021, Hasbro's Gift of Play, our product donation program, brought joy to children worldwide through 750,000 toy and game donations.